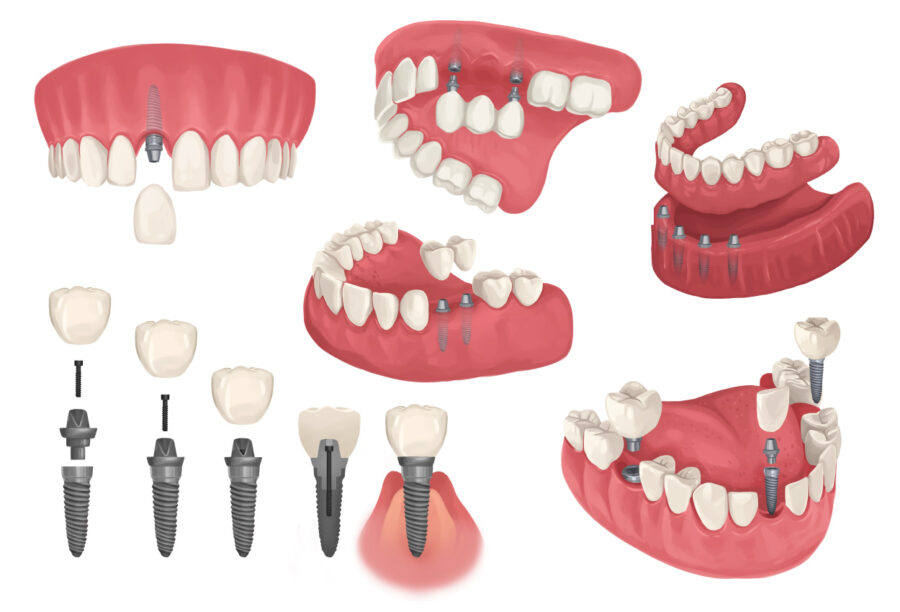 Everyday activities like speaking, smiling, and eating are much more enjoyable with all your teeth. But as tough as teeth are, they can still be damaged or lost due to trauma or decay. If you're missing any teeth, you should consider dental implants!
What Is a Dental Implant?
Dental implants provide a long-lasting, secure, and natural-looking solution when it comes to replacing missing teeth, whether you need a single tooth replacement or you are missing many teeth. They consist of a biocompatible post that is surgically implanted into the jawbone topped with a restoration that looks like a natural tooth.
Consultation
A consultation with our team is the best way to determine if you're a good candidate for dental implants. We will evaluate your smile and oral health, discuss your smile goals and budget, and go over all your restorative treatment options.
Dental Implant Procedure
Depending on the health of your jaw and gums and how many implants you need, you may need a few appointments. Then it takes roughly three to six months for the surrounding tissue to heal after the implants are placed into the jawbone. The bone will fuse with the implant during this time. Once the area has healed, a crown, bridge or denture will be placed onto the implant to restore your smile's appearance and functionality!
Benefits of Dental Implants
Improve appearance and self-esteem
Keep adjacent teeth from shifting into gaps
Prevent facial sagging and the appearance of premature aging
Are permanent
Offer stability and security
Can eat with ease
Simple to maintain
Dental Implants in Spring Lake, NC
Are you ready to restore your smile? Please contact us at Spring Lake Oral Surgery to schedule a consultation. Our highly-trained team can answer all your questions about our tooth replacements to help you determine the right option for your unique situation.
Dental implant images from Authority Dental under CC 2.0